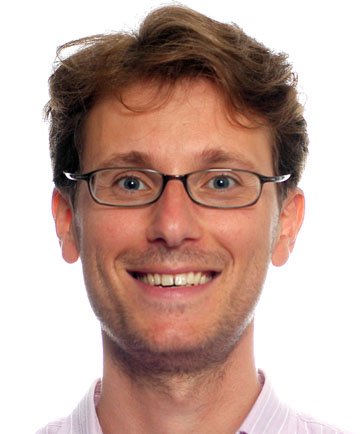 Background
Alessandro Sbrizzi is an associate professor at the Computational Imaging group of the UMC Utrecht. He graduated in Mathematics at the Utrecht University and obtained his PhD in 2013 with a thesis focused on modelling and numerical optimization of MRI acquisition & reconstruction processes.
His research focuses on fast multi-parametric MRI (in particular MR-STAT), real-time motion-estimation (MR-MOTUS technique), dynamic systems identification (Spectro-Dynamic MRI), radiofrequency pulse design and the application of machine learning in MRI.
As a Principal investigator, he is a recipient of the following research grants: NWO-VIDI-2021, NWO-VENI-2016, NWO-OpenTech-2021, NWO-HTSM-2020 and NWO-Demonstrator-2018.
Projects
Most recent publications
<!DOCTYPE html>
'Accelerated MR-STAT Reconstructions Using Sparse Hessian Approximations'.

IEEE Transactions on Medical Imaging

,

2020.

'High-resolution in vivo MR-STAT using a matrix-free and parallelized reconstruction algorithm'.

NMR in Biomedicine

,

2020.

'Nonrigid 3D motion estimation at high temporal resolution from prospectively undersampled k-space data using low-rank MR-MOTUS'.

Magnetic Resonance in Medicine

,

2020.
Social media and other resources
Email: a.sbrizzi@umcutrecht.nl | UMC webpage | Google Scholar | MR-STAT |