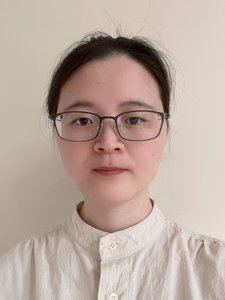 Background
Fei Xu joins the Computational Imaging Group as a PhD student since February 2022. She is working on MR-STAT project under the supervision of Nico van den Berg and Alessandro Sbrizzi. Her focus is on designing by means of simulations a diffusion MR-STAT acquisition and reconstruction methodology.
Before joining UMC Utrecht, Fei completed her master's degree in Optics at South China Normal University in 2017. During 2018-2021, she worked on the development of medical electronic device at Institute of Biological and Medical Engineering, Guangdong Academy of Sciences.
Projects
Most recent publications
F. Xu, Z. Ji, Q. Chen, S. Yang and D. Xing, 'Nonlinear Thermoacoustic Imaging Based on Temperature-Dependent Thermoelastic Response,' IEEE Transactions on Medical Imaging, 2019.
Keywords: Contrast Agent | Diffusion weighted imaging | Image reconstruction
Social media and other resources
Email: f.xu@umcutrecht.nl |